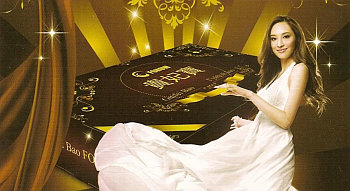 Gufec bao, also known as Qinggong pill (Princess Pearl) this incredible product is formulated according to traditional Chinese medicine theory. Gufei bao is designed to boost fertility and increases chances of conception as it beautify the woman from within.
When inserted to the cervical region through the vagina, it purifies the vagina and cleanse the uterus of toxins. The products expel virginal odour and fights pelvic inflammatory diseases, removes mecrosis and promotes granulation.
Gufei bao is effective in the treatment of fibroid, unpleasant vargina smell, leucorrhea, vargina discharge, senile vaginitis, trichomonas vaginitis, cervical erosion, ovarian cyst, cervical polyp, irregular mensuration, dysmenorrheal, amenorrhea, postpartum hemorrhage, acue, vaginal constriction and uterus constriction and maintenance of overall beauty.
Unique features of Gufei bao
It takes only one pill to find out if you suffer from gynaecopathy or not.
Just one pill of gufei bao kick starts clearing of toxins and waste inside the vagina
Gufei bao is helpful in treatment of all gynaecological diseases and beautification of the body and firmness.
Gufei bao enhances your beauty and improves facial beauty, making the skin firm as wrinkles disappear.
Gufei bao is every woman's companion, it is your best when it comes to maintaining your radiant look, improve you beauty and enhance conception. It can also serve as contraceptive, therefore it can't be used when pregnant.
Purifying Effect: A lot of gynecological diseases are taken care of by gufei bao, such as blocked fallopian tube, cervical erosion, pelvic inflammation, hysteromyoma, mycotic infection, fibroid, beautifying.
Act like micro-vacuum, effectively clears dead cells, menses, toxins and waste cells in the vagina. Help dispel unpleasant smell and bacteria and staph infection, as it enhances balanced hormones and function of genital organs and breast firmness.
Gufei bao promotes granulation, restores the vitality of dying cells, enhances gland function and release of secretions, stabilizes the elasticity and vaginal health, help constrict uterus after child birth and regain and maintain healthy tissue as it postpone senility.
Gufei bao helps restore fertility and dredges the fallopian tube as it prepares the womb for conception.
Caution
For more effective result, sesteep in warm water 3 to 5 times consecutively before insertion into the vagina.
Also adviceable to coat the surface with aloe gel before dipping into the uterus.
Not allowed during menstruation or lactation period.
Can be used 3 days before or after menstruation. Avoid usage if allergic to its composition.
Prohibited for the virgin and pregnant women.
General function
·
Expel waste from th uterus and the cervix.
·
Makes blood and Q1flow fluently in all channels & vessels "Unclear ' Q1 to the desired destination
·
It can helps cure chronic & stubborn gynecological disease such as, ovarian cyst, cervical erosion, blocked fallopian tube, fibroid, pelvic inflammation, annexitis, elyritis, veneral disease etc.
·
Promote the secretion of female hormones
·
Activates cells recovery from ovarian activities